BRIAR HANDLY IS DOING IT RIGHT
Handle, a new addition to Main Street, Park CIty, features American Cuisine with a focus on seasonal, local, and regional ingredients, and is quickly establishing itself as a favorite foodie destination. Located in Historic Old Town, Handle features a menu crafted by Executive Chef and Owner Briar Handly. Best known for creating a fusion of flavors thoughtfully put together with Utah's local produce, Chef Briar pulls inspiration from his vast culinary exposure in South East Asia, Central America, and Europe.
Voted as one of Park City's best, Chef Briar, formerly head of Talisker on Main, earned numerous accolades including "Best Restaurant" three years in a row by Salt Lake Magazine. Since openin his own restaurant n August 2014, Handle has already been featured as a "must dine" in Forbes Travel Magazine and San Diego Magazine.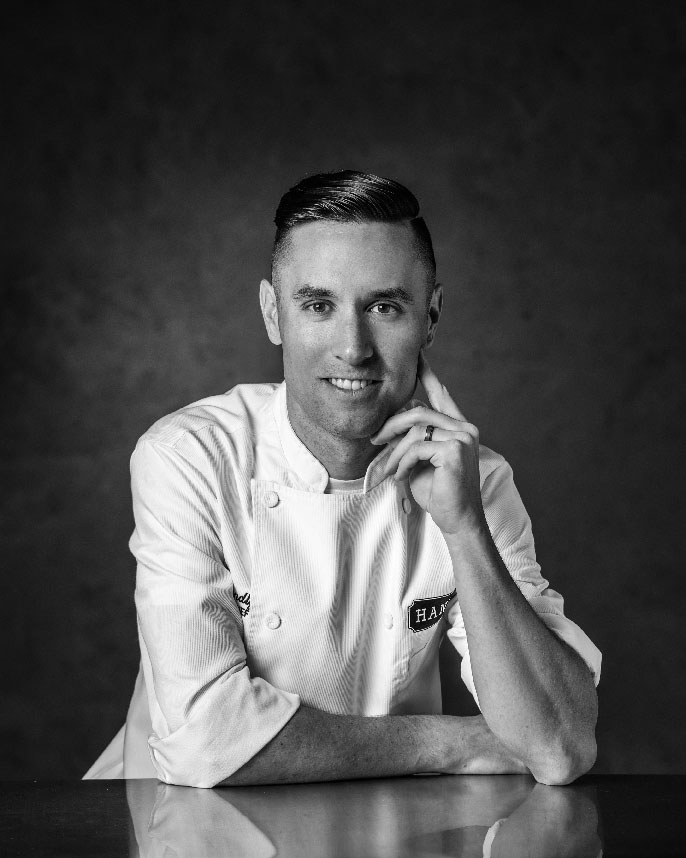 "IT HAS ALWAYS BEEN A DREAM OF OURS TO DO THIS AND WE FELT THAT PARK CITY NEEDED A LIVELY NEIGHBORHOOD RESTAURANT FOCUSED ON SEASONALLY DRIVEN FOOD AT A MID LEVEL PRICE POINT."
---